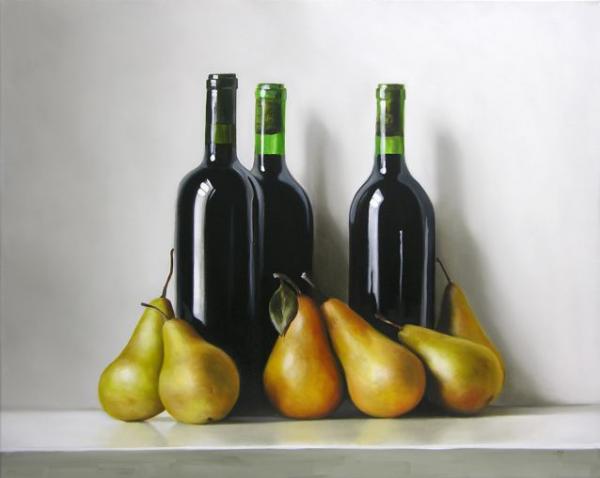 Christopher Stott Three Bottles And Six Pears
Мне кажется, что я уже всем своим друзьям успела поныть про нашу тяжкую долю в жарком климате. И вот сегодня над нами Небо смилостивилось и пролилось небольшим дождем. Поднялся ветер, слегка развеял душную атмосферу, с +38* похолодало до +31* - жить можно!
Но всё равно жарко, хочется много пить и съесть что-нибудь легкое. Посему вернисаж в тему.
p.s. Я уже употребила по меню с первой картины.
Julian Merrow-Smith

Still Life with Pear and Bottle
J
ulian Merrow-Smith
Still life with Pear, cup and bottle
Elizabeth Floyd Pears, Bottle & Bowl
Elizabeth Floyd
Still Life with Pear, Pewter Mug and Bottles
Elizabeth Floyd

Red Pear & Bottle
Henk Bos Copper Kettle and Fruits
Liv Saether Still Life with Bottles and Pears




Thaw Malin
A Far Cry
Maryn Crawford Still Life with Pear

This entry was originally posted at http://tangrusha.dreamwidth.org/112433.html. Please comment there using OpenID.